1 November 2023
Principal's Report
Our vision is to foster every individual's academic and social development driven by high expectations for success and aspirations for them to become resilient, respectful individuals.
Kaya Families,
We had a wonderful week celebrating Mental Health Week. A big shout out to our amazing staff who hosted various activities, providing students with opportunities for new experiences. Thank you to Mrs Berry and the Health Committee organised activities for Mental Health and Wellbeing week. Our Educational Assistants hosted our inaugural PLP sports morning, creating a positive, calm sporting event of fun, resilience, and success. Students were very fortunate to have many visitors to the school including West Perth Football Club, Constable Care, Bunnings, Dancing, Foodbank, Mr Folkard & Chey. Students also enjoyed lunch time activities which included Kapa Haka, recycle club, creating Worry Dolls, Bluearth, gardening, origami, basketball, handball, painting, board games and bubbles.
The week ended with our annual Halloween Disco hosted by our fantastic P&C. There was a great turn out with students in costumes and having a wonderful time together. Thank you to all the P&C members who organised the event and hosted the activities throughout the night.
P&C
Our P&C need your support, even if you can only spare an hour of your time to support our Wednesday sausage sizzle lunch. Without your help, this much enjoyed service will not be able to continue. Please contact the P&C to offer some time to help our community out.
The Somerly Playgroup is conducted on Thursday mornings in our Art Room, please feel welcome to join the playgroup and prepare your child for their early years learning.
Term 4 Events
Please ensure you have access to Seesaw to keep up to date with all the events occurring this term .
Save the dates;
3 November: LOTE assembly
8 November: 9.00am Kindy Parent Information session
10 November: 8:45am Remembrance Day Service
17 November: 8:45am Assembly Rooms 6 & 2
22 & 29 November: Kindy Orientation
24 November: Assembly Room 8
1 December: BOOK AWARD ASSEMBLY
Graduation invites have been mailed home this week. If you have not received your invite by Friday 10th November, please contact the school office.
2024
As we begin our planning for next year, please inform the school if your child/ren are not attending Somerly next year. You can inform the school via email, Somerly.PS@education.wa.edu.au or phone 6206 4200.
Term 4 Calendar
Halloween
Many of our students will be celebrating Halloween. Please stay safe and students are reminded that no lollies are to be brought to school.
Louise Carroll
A/Principal
Stars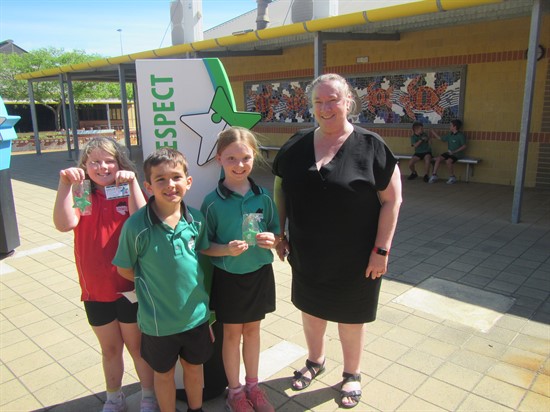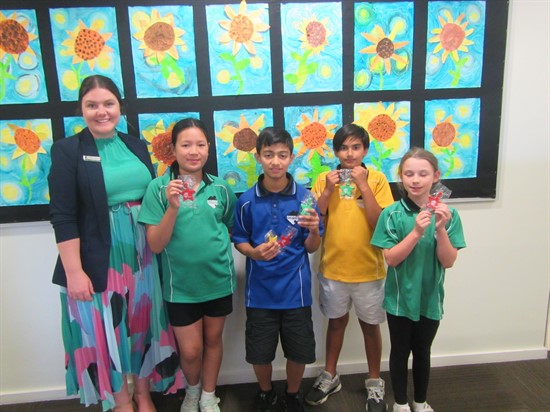 Prev
Showing images
1 - 8
of 26
Next
Mental Health Week
What a beautifully busy week we had for our Mental Health Focus Week at Somerly Primary School.
All students participated in a variety of activities based on real life learning experiences linking to the Health Curriculum with some special guest visitors speaking about the impact of participation and teams as a way to positively support overall health and well-being.
We each had an awesome dance lesson hosted by Nic from Schools Go Dance and a Constable Care Incursion. Upper and middle years having a "Trending" session focusing on cyber safety and healthy online social media use. Early years enjoyed a First Aid Puppet Show to support our St John's learning from earlier in the year.
We had Julie from Bunnings plant seedlings with PP-1 talking about sustainability, care and connection to the environment.
Seniors were lucky enough to have Monday's special guest speaker Mitchell G from West Perth Football Falcons Club return for senior sport with three collegues as well as Jesse Wagstaff Captain of the Perth Wildcats.
Year 6's also participated in a FoodBank pilot program Cooking and Sustainability in which they had a two hour personalised cooking program hosted by trained nutritionists and even got to taste and take home the creations!
Super special guest Chey visited each and every classroom showing off his new orange vest as he progresses within his therapy dog training program, along with his proud owner (local MLA member) Mark Folkard who graciously gifted his time visiting each class throughout Friday morning.
Thank you to all staff who hosted special Clubs for the week and those who continue to host weekly as well as those who set up a super special breakfast spread for all staff!
The Health Committee hopes that students, staff and extended families heard stories of joy, happiness and participation that opened up possibilities for genuine discussions about overall health and well-being.
Sarah Berry
Prev
Showing images
1 - 8
of 21
Next
World Teachers Day
At Somerly Primary School we celebrated World Teachers' Day on Friday 27 October 2023. It was a chance to recognise and celebrate the teachers who are making, or have made, an impact in our children's lives. You still have an opportunity to send a message to your child's teacher to thank them for the difference they make to our community.
Merit Awards
Congratulations to the following students who received Merit Awards at the last assembly.
Room 1: Karampal, Kalamoana
Room 2: Asher, Lily
Room 3 : Michael, Ina
Room 4: Vincent, Morgan
Room 5: Lincoln, Madheng, Kruze
Room 7: Marcus, Rashad and Amarni
Room 8: Colt, Ganeve,
Room 9: Ayia, Lynx, Phoebe,Darcy, Zion, Dakotah, Declan, Summer, Justus
Room 10: Ishaan, Mason, Jayce, Oliver, Sami
Room 11: Karin, Jayden, Shanique
Room 12: Hayley, Sophia
Room 13: Chase, Tyler
Room 14: Saige, Liam
Room 15: William, Ryan
Room 16: Mohammed, Jaxon
Room 17: Lexi, Alba-Grace, Benyamin, Hannah
Room 18: Jiya, Jayden, Locklyn
Room 20: Lucas, Mabel
Behaviour Focus
Our behaviour focus for Week 4 is:-
Safety:
We keep our hands, feet and objects to ourselves.
PLP Ultimate Games
We had our first PLP Ultimate Games day this year where the students played some traditional games including Egg & Spoon race, 3 Legged race and Sack race. Both students and staff enjoyed the busy morning.
Prev
Showing images
1 - 8
of 18
Next
Waste Wise Schools
Gardening Club
In term four we have decided to move the gardening club to the mornings before school, due to the increasing hot weather. It will be run from 8.10 to 8.30am. So please come and join us when you arrive at school.
Over the last two weeks we have been maintaining our garden by weeding and watering all our fresh produce, nurturing them towards harvesting. We have been mixing our compost bins and we have another one ready to use in our garden. We also ran a few extra gardening club sessions during Mental Health week as we all benefit from being outdoors!
Road Safety
As we embark on a new school term, it is important to remember the importance of some basic road safety rules around school. Please drive carefully remembering the 40km/h speed zones. Be mindful of children and their parents walking and cycling to school, as well as those students catching buses or waiting to be picked up by parents in vehicles. Schools can be very busy places at drop off and pick up time, and your courtesy and patience are appreciated.
If your child is cycling to school, please talk to them about following the road rules and ALWAYS wearing their helmet.
Students Late to School
If your child arrives late to school, they are missing critical morning routines and learning activities. The school day begins at 8:40am and students will be considered late if they do not arrive by this time. If your child arrives after 9:00am you are required to enter through the front office and provide us with a reason for the lateness. A late slip will be printed for you to give to the class teacher.
Not Feeling Well?
If your child is not feeling well before school, please keep them home and notify the office by phoning 6206 4200, sending an SMS to 0437 480 486 or emailing somerly.ps@education.wa.edu.au.
Late Collection of Students
Somerly Primary School has a student finish time of 2.45pm each day. If your child has not been picked up before 3pm, you will be required to come to the front office to sign them out.
VacSwim 2023
Saver Plus 2023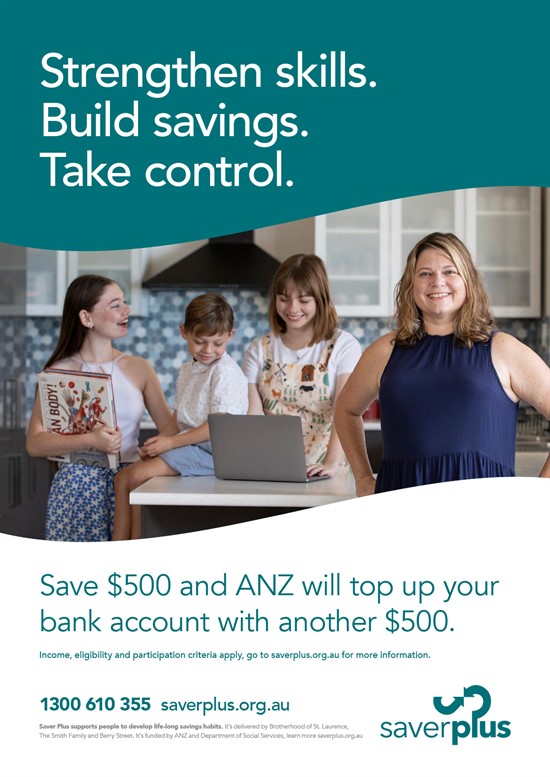 Wanneroo Christmas Day Lunch 2023
P & C
Halloween Disco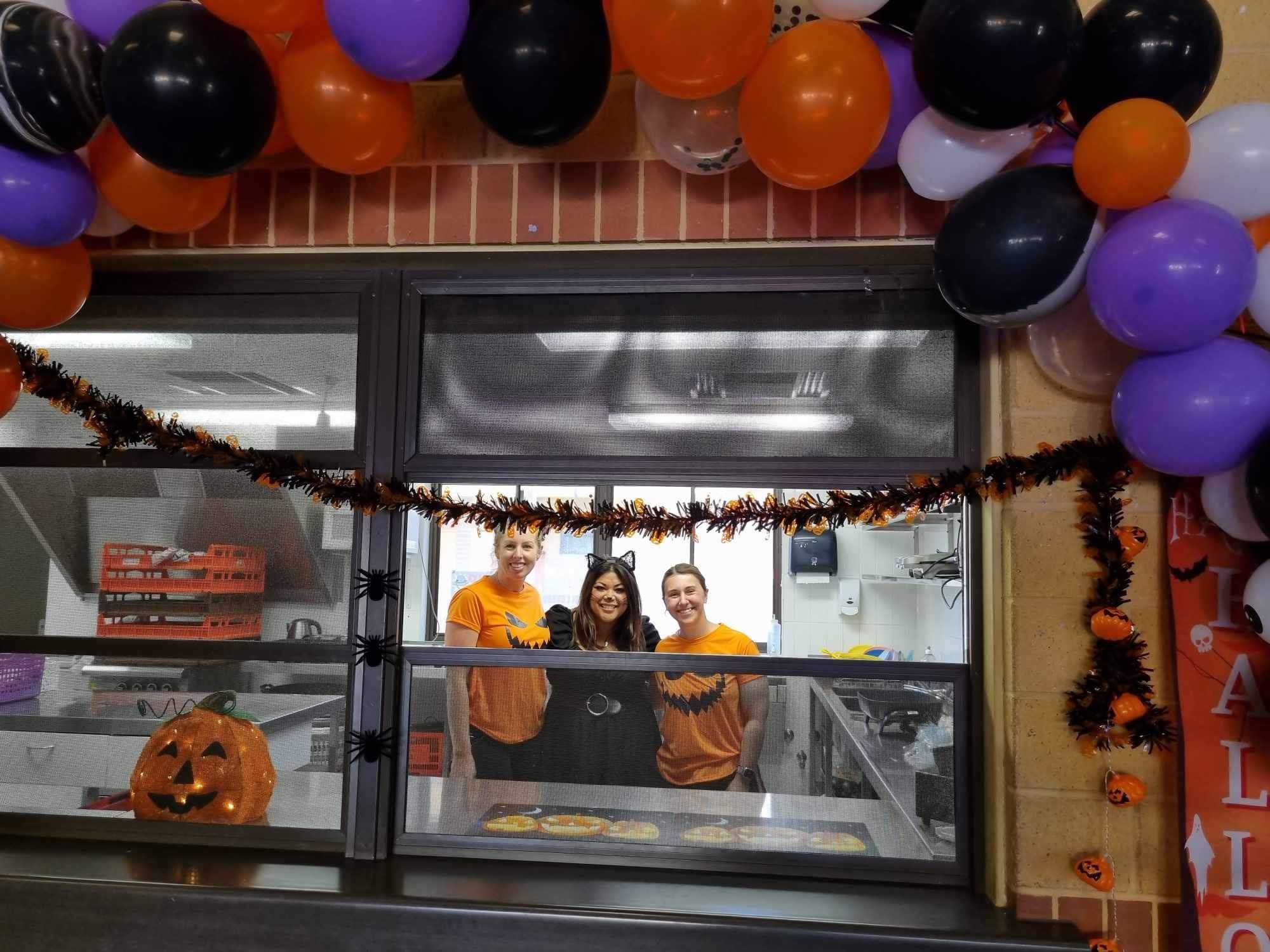 TERM 4 WEDNESDAY LUNCH – SAUSAGE SIZZLE AND A JUICE BOX - $5
*VEGETERIAN OPTION NOW AVAILABLE*
Orders MUST be given to your teacher at the start of class
Correct money MUST be included with your order, NO CHANGE GIVEN
Please ensure the following is on your order:
NAME AND ROOM No.
SAUCE PREFERENCE (Tomato, BBQ, Mustard)
AND JUICE PREFERENCE (Apple, Orange, Tropical or Apple and Blackcurrant)
Online Canteen www.QuickCliq.com.au
Orders must be placed online no cash orders.
YOUR CHILD'S CURRENT 2023 ROOM NUMBER MUST BE UPDATED OR THEY WILL NOT RECEIVE THEIR LUNCH!
Somerly Primary School
Phone: 6206 4200 Dental Therapy: 9407 9457
Email: Somerly.ps@education.wa.edu.au
Website: www.somerlyps.wa.edu.au
To advise of your child's absence text mob: 0437 480 486